7 risultati trovati (18 per pagina - 1 in totale)
Cod. Art.:

CMC204

Marca:

Scala:

Scala 1:18
DisponibilitÓ: 

Disponibile

Prezzo:

€

1.045,30

Iva inclusa
Cod. Art.:

CMC182

Marca:

Scala:

Scala 1:18
DisponibilitÓ: 

Disponibile

Prezzo:

€

580,13

Iva inclusa
Cod. Art.:

CMC180

Marca:

Scala:

Scala 1:18
DisponibilitÓ: 

Disponibile

Prezzo:

€

580,13

Iva inclusa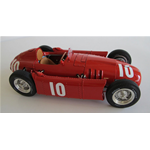 Cod. Art.:

CMC178

Marca:

Scala:

Scala 1:18
DisponibilitÓ: 

Disponibile

Prezzo:

€

580,13

Iva inclusa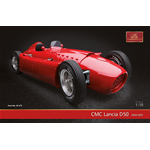 Cod. Art.:

CMC175

Marca:

Scala:

Scala 1:18
DisponibilitÓ: 

Disponibile

Prezzo:

€

578,27

Iva inclusa
Cod. Art.:

CMC115

Marca:

Scala:

Scala 1:18
DisponibilitÓ: 

Disponibile

Prezzo:

€

304,40

Iva inclusa
Cod. Art.:

CMC114

Marca:

Scala:

Scala 1:18
DisponibilitÓ: 

Disponibile

Prezzo:

€

304,40

Iva inclusa
7 risultati trovati (18 per pagina - 1 in totale)
25.01.2023

excellent

25.01.2023

Just as described. Fast delivery and great communication. Thank you!

25.01.2023

Very good transaction, many thanks !

23.01.2023

Fast and Perfect!!! Super Seller!!! A+++++++++++++++++++++++++++++++++++++++++++

23.01.2023

tutto ok ottimo venditore

22.01.2023

Tutto molto bene, materiale perfetto e venditore estremamente preciso e disponibile. Grazie mille!

21.01.2023

o.k.

21.01.2023

bonjour bien rešu la commande merci beaucoup Ó bient˘t bien cordialement marius.
Elenco completo ╗